John Cline, Bryan Calloway win state titles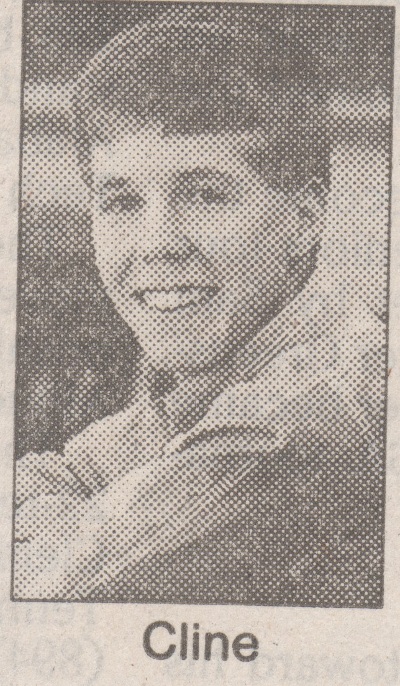 By Langston Wertz Jr. and Herb White, Staff writers
CHAPEL HILL -- Runners from Mecklenburg county finished a sweep of the mile and 2-mile running events in the N.C. 4A high school boys track championships Saturday.
After Providence's Ami Herrman won both events Friday in the girls championships, and Myers Park's John Cline and Providence's Bryan Calloway finished the job Saturday in the boys finals.
Cline, named most valuable participant, won the 1,600 meters in four minutes 23.79 seconds, slipping past Garinger's Robert Easter in the final 50 meters.
Jason Page of Raleigh Millbrook prevented a Mecklenburg sweep of the first three positions, finishing third, just ahead of Calloway.
"I just went out and relaxed and cruised." said Cline, "and when the pace got quicker, I felt like I could take it at the end."
But in the 3,200, Calloway dominated his competition, leading for much of the race and earning a clear win in 9:41.86. Cline finished second.
"I was disappointed with myself in the mile," Calloway said, "and I lay in the shade and said to myself I wanted to win. I really wanted to win the state."
Cline said the secret to Charlotte runners doing so well in the distance events isn't really much of a secret.
"We've got the best runners in the state in Charlotte," Cline said. "You go against the best every week, and when we get here it's just like you're running back in Charlotte."
Northern Nash (35 points) won the team title. Raleigh Millbrook was second with 29 points and Calloway's Providence team finished third with 28. Myers Park was 10th with 19 points.
Several Observer-area performers had good days.
In the discus, Providence's Ben Huff, who's led the state for much of the season, won the state title with a toss of 166 feet 8 inches. He finished fourth in the shot put (48-10 1/4).
In the discus, he won easily, by nearly 14 inches.
"I got off to a good start," said Huff. "It hurt a little bit to not have anyone to really push me. I feel better when I'm pressured."
3A boys
Results
A.L. Brown's Steve McKnight got off to a slow start in the 200 meters at the 3A championships. He looked around him at the midway point and saw himself about 3 yards out of the lead.
Then McKnight, 6-0 and 205 pounds, found that something extra. "I felt pretty strong toward the end," he said. "But I was kind of surprised that everyone got out so fast."
McKnight emerged from a pack of runners in the final 50 meters, sweeping to a clear victory.
The boys team title chase wasn't competitive.
High Point Andrews won its fifth straight team title with 75 points, easily outdistancing A.L. Brown (38.5) and Sun Valley (38). Concord was ninth (21) and Statesville tied for 10th (18).
High Point Andrews sprinters put the meet away early. And they did it without Darius Brewington, the state's top 3A sprinter. Brewington said he had an accident Friday night and was on crutches Saturday with a big bandage on his leg.
Without him, all High Point Andrews did was win the 400 relay, the 800 relay and the 1,600 relay. The Red Raiders also had winning athletes in the pole vault (Shannon Pope), the shot put (Terran Clinton) and the 400 meters (Noel Peterkin).
Without Brewington - who led Andrews to the N.C. 3A football championship in December - the door opened for A.L. Brown's McKnight.
McKnight also finished fourth in the 100-meter dash, turning in an 11.18 second time. But it was in the 200 when he really looked good.
1A/2A
Results
Kevin Lotharp's chance at a third title in the 1A/2A championships wasn't going to wait for a leg cramp.
So the Forest Hills junior ran through the pain to cap a dominant day with a 200-meter victory in 21.95 seconds.
Starting in Lane 4, Lotharp struggled out of the blocks but righted himself quickly. Before the race was 50 meters old, Lotharp had established a lead he was determined not to lose. The race for second went to Daryl Mitchell of Union Pines in 22.62 while Harold Sidney of Fuquay-Varina was third in 22.64.
"I was tired when I started out, I'd caught a cramp when I got into the starting blocks," said Lotharp, the meet's most valuable participant. "I'd come too far to lay down now.
"My start wasn't too good. I thought I'd start to take some longer strides and I caught up around 40 meters."
Forest Hills, behind Lotharp's performance, finished fifth with 34 points.
West Columbus won the team title with 62 points, 14 better than second- place Thomasville. Bunker Hill was third with 42 points and Monroe finished fourth with 36.
Lotharp cruised to the 100 meters title with a time of 10.99, ahead of Jeffrey Wallace of James Kenan, who clocked 11.11, and Keith Marrow of Ayden-Grifton at 11.11.
Running out of Lane 4, Lotharp blasted out of the blocks quickly and roared ahead of the pak. Able to keep the competition in sight from the middle of the track, he maintained the advantage easily.
"I can see my competion from both sides," Lotharp said.
Lotharp also anchored Forest Hills' win in the 800 relay, which the Yellow Jackets took with a time of one minute 30.36 seconds. Bunker Hill was second in 1:30.81 and Bessemer City third at 1:31.12. Outrunning Bunker Hill turned out to be the struggle everyone expected, but Forest Hills managed to hold on.
"I thought we'd do well, but I knew Bunker Hill would be tough." Lotharp said.
---